Maybe it never left.
When quick interview processes were fueled by urgency instead of intentionality and the market slows down…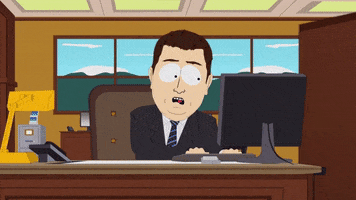 I regret to inform you that hiring paralysis is back.
When we talk about pandemic-induced shifts in hiring, remote work is the headline. But the runner up, fueled by the 2021 runaway hiring binge, was streamlined interview processes.
Less waffling. Less steps. Quicker decisions. Happier job seekers.
It doesn't get talked about much, because that's how it's supposed to work. (And we'll frankly there are some companies that still couldn't get out of their own way. So it's not like it was totally fixed either.)
Sadly, as we're starting to realize, the shift wasn't intentional. It was done out of necessity. When the market's hot and you need talent, you gotta do what you gotta do to make it happen.
So more like shortcuts than streamlining.
Here's the crazy part: from the outside looking in, job seekers can't tell the difference.
They just know that knocking it out in a week with quick feedback is awesome.
And waiting 3 weeks to talk to 1 more person then another 2 weeks before getting an answer sucks.
Granted, these are anecdotal observations. (Sorry kids, no data today. Not even sure how we'd gather it.) Every 2 weeks we have a content meeting with 20+ team members where we just talk about what new trends we're seeing in the market.
And last week's was example after example of 1 topic. A large up uptick in elongated interview processes:
3 step interviews becoming 5 steps.
2 week turnaround instead of 2 days.
More front end processes (assessments, videos, etc.) before a 1:1 convo.
Keeping candidates on hold "just in case."
Additional decision makers added to the approval process.
All to make the same decisions that worked out just fine for the past 2 years.
Note: I'm not critical of due diligence. Companies need to take whatever steps they need to to get hiring right.
But job seekers do notice these things. It does weight into how they make their decisions. And more importantly, how they talk about companies to their peers.
I am critical of missed opportunities. The hair-on-fire market was a chance to streamline processes and make good decisions faster, permanently.
????Kudos to those who took it. When the market heats up, you'll have the hiring advantage once again.