Our Latest The 10 Minute Talent Rant Episode
Anyone can get 3 people to say something nice about them. So what are we really expecting to find out with the good old-fashioned reference check? It's perhaps the biggest example of "we've always done it this way" pointlessness in hiring. And don't get us started on "backdoor" reference ...
Episode 28
All Episodes from The 10 Minute Talent Rant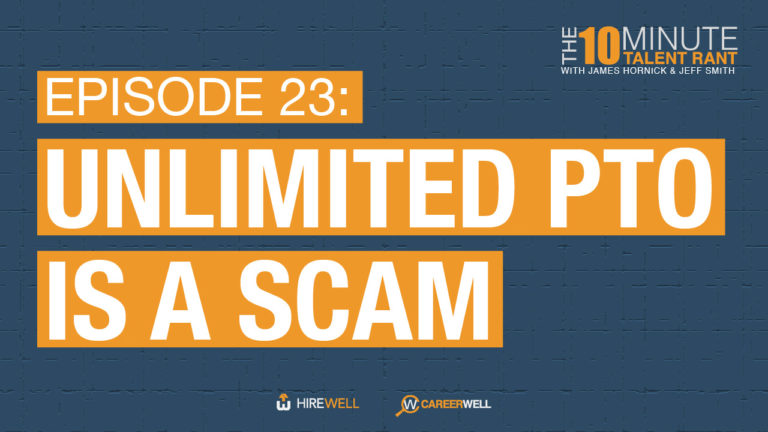 The person who thought up Unlimited PTO as a selling point to employees is a genius. An evil genius. Go ...
Episode 23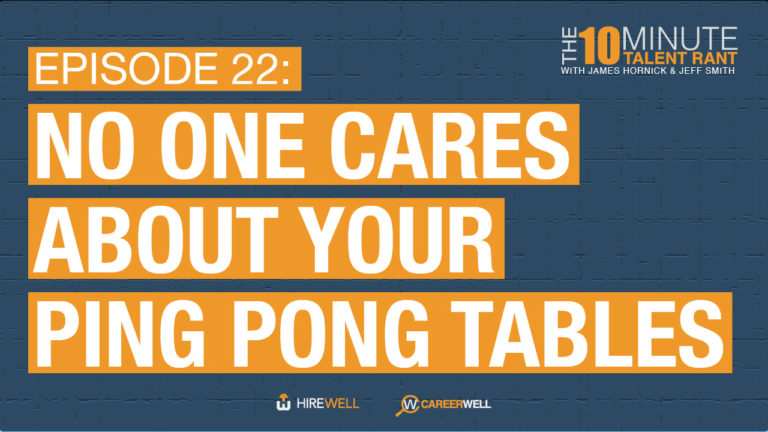 I'm old enough to remember when ping pong tables, beer taps, free lunches, and nap rooms were great selling points.
Episode 22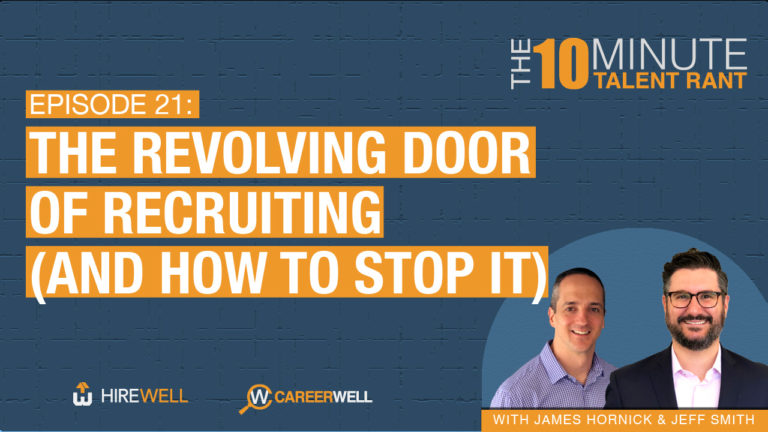 When you need to hire more people, you hire more recruiters. When you don't, you cut them loose. Seems like a ...
Episode 21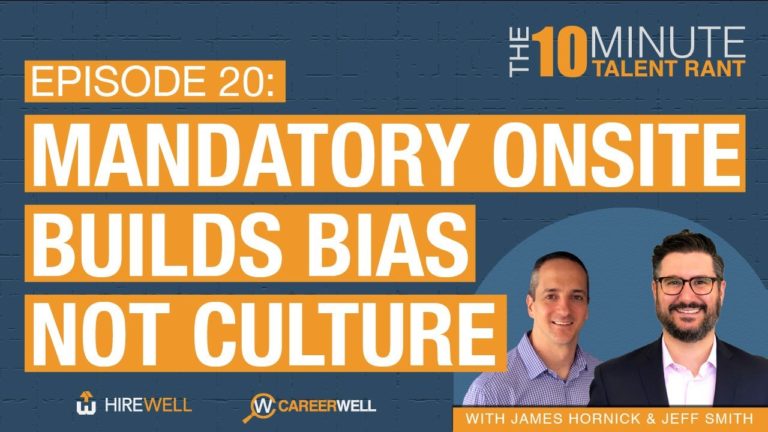 The results are in: we were more productive in 2020 than we were in 2019. But that's not stopping a lot of ...
Episode 20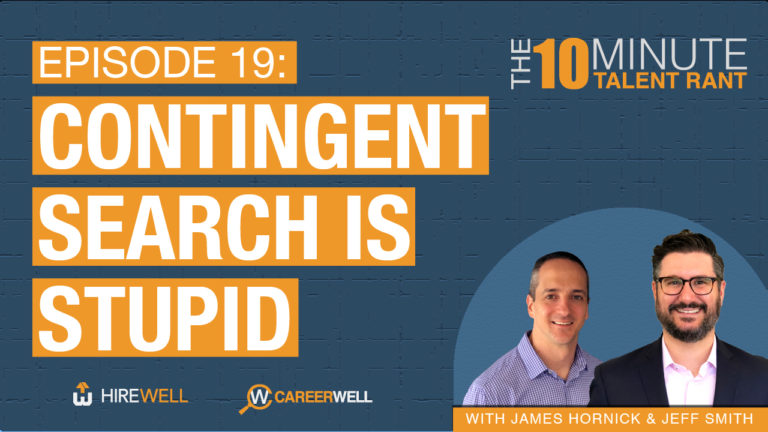 Aside from contingent recruiting, name a professional services sector that works for free. Maybe getting paid ...
Episode 19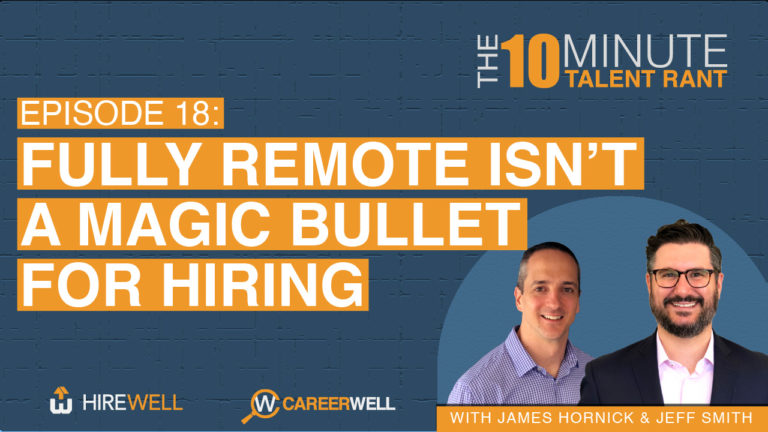 Going fully remote has it's pros and cons. One big upside is the larger talent pool. Hire a bunch of niche ...
Episode 18